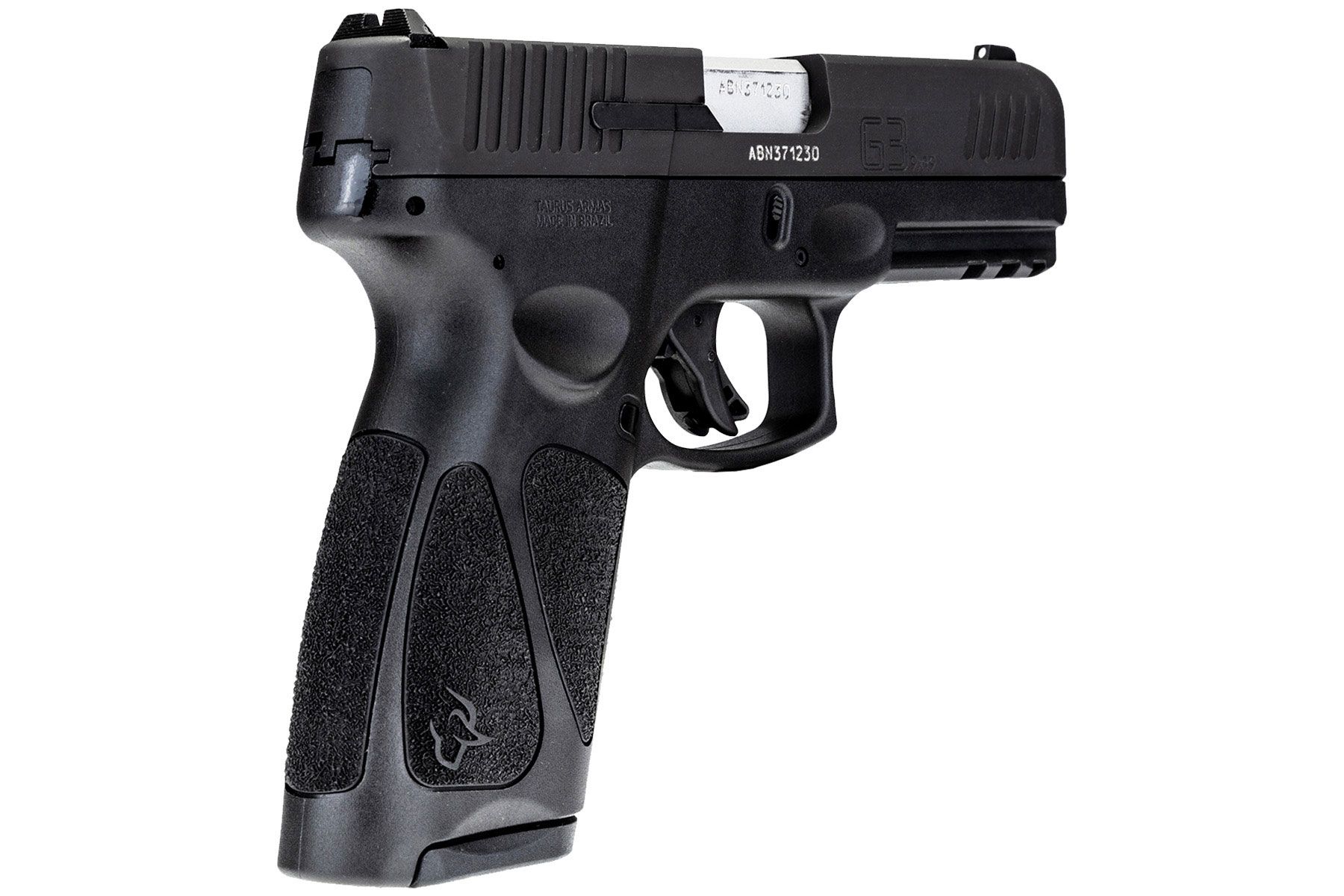 Taurus Updates G3 Sight System
March 2021 (Bainbridge, GA) – Taurus, manufacturer of premium handguns for defense, hunting, and sport shooting, has just introduced an in-line change of its popular G3 9mm pistol. The G3 will now feature the new fixed steel sights currently being offered on the G3C. This sighting system now includes a serrated steel rear sight along with a white dot steel front sight.
Taurus engineers configured the G3 slide's dovetail cut to be compatible with common aftermarket sights. Taurus first presented this multi-compatible dovetail slide cut with the introduction of last year's Taurus G3c compact 9mm. The concept proved so popular with consumers that Taurus quickly set about to provide this customizing option for the full-size G3 platform.
This updated Taurus G3 is now shipping to dealers nationwide. For more information, go to TaurusUSA.com - Taurus® G3 Steel Sights.
Taurus G3 (G3B941) Specifications
Caliber: 9x19
Capacity: 17 rounds
Slide Finish: matte black
Operational Controls Finish: Teflon
Grip/Frame: Polymer
Firing System: single-action with restrike capability
Action Type: striker
Safety: manual, trigger safety, striker block, and loaded chamber indicator
Sights Front: fixed
Sights Rear: drift-adjustable steel w/serrated ramp; dovetail cut compatible with most aftermarket sights
Slide Material: alloy steel
Overall Length: 7.28"
Overall Width: 1.2"
Overall Height: 5.2"
Barrel Length: 4"
Weight: 24.83 oz. (unloaded)
Magazines Included: 1x17 and 1x15
Packaging Size: 12.40" L x 6" W x 1.8" H
Packaging Weight: 34.22 oz.
Additional Feature: Picatinny Rail (Mil-STD 1913)
Item Number: 1-G3B941
MSRP: $308.77
About Taurus:
Taurus Holdings, Inc. ("Taurus") and its subsidiaries continues to evolve and produce revolutionary new products. In addition, new standards for quality and efficiency help deliver reliable and affordable guns to the market. Taurus is based in Bainbridge, Georgia. Taurus is owned by Taurus Armas, S.A. which is a publicly traded company based in Brazil. Taurus Armas S.A. manufactures a wide variety of consumer and industrial products that are distributed worldwide.
For additional information, visit TaurusUSA.com.
MEDIA CONTACT: KIM CAHALAN // This email address is being protected from spambots. You need JavaScript enabled to view it. // 309.944.5341