TaurusTX™ 22 Compact Features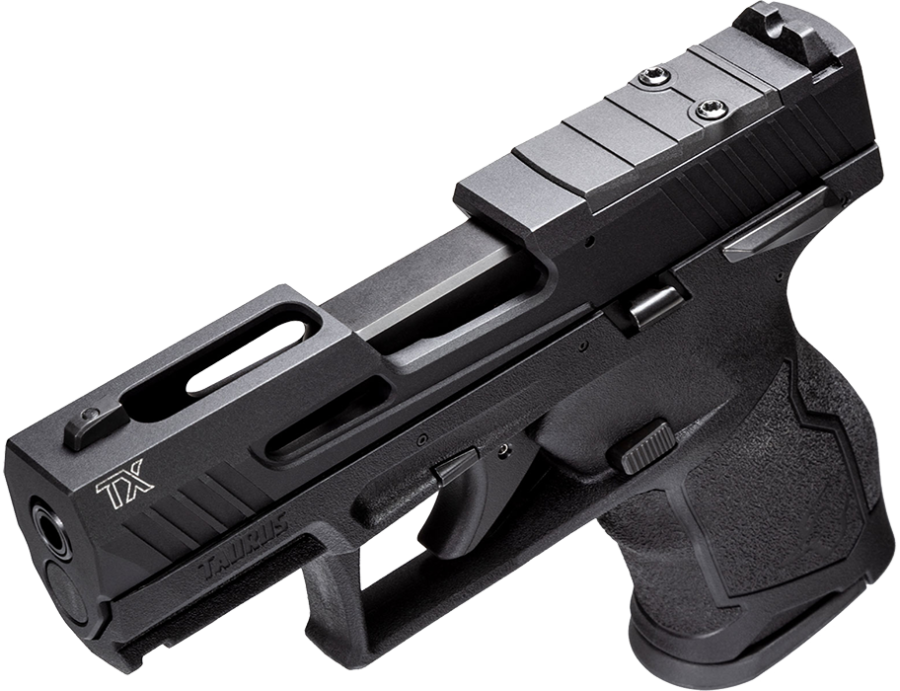 OPTIC READY FOR MICRO RDS
Red dot sights (RDS) are hugely popular, and the TX22 Compact comes ready from the factory to accept Holosun K-footprint optics.
SERRATED REAR SIGHT
serrated rear sight to cut down on glare.
WHITE DOT FRONT
high-contrast white dot on the front
SLIDE LIGHTNING CUTS
Adding the weight of an optic would affect reliability on most rimfire pistols, but the TX22 takes that into account by reducing the weight in the slide with proprietary slide lightening cuts.
MIL-STD 1913 ACCESSORY RAIL
As is fitting the most modern compact .22 LR pistol, the TX22 features a 1913 pattern accessory rail for mounting weapon mounted lights or other gear.
SUPPRESSOR READY BARREL
The alloy steel barrel is threaded for suppressors out of the box.
STRIKER FIRED ACTION
A modern .22 deserves a modern firing system, and the TX22 Compact brings shooters a smooth trigger pull with a crisp break thanks to its striker fired action.
TRIGGER
Taurus Performance Trigger System for fast, accurate shots.
Sometimes the sequel is as good as the original, and that's the case with the TaurusTX™ 22 Compact. Following on the heels of the reliable, affordable, and wildly successful TaurusTX™ 22, the TaurusTX™ 22 Compact delivers class leading reliability, capacity, and shootability in a 22 LR platform.